Focus on
In the first half of the auto market seven phenomenon: geely also grew 44% leading Chinese auto beauty cars fell precipice
On July 11, RGL association announced monthly and half year sales, 1 - in June, according to China's auto production finished 14.058 million and 14.066 million, respectively, year-on-year growth of 4.2% and 5.6% respectively. Of sales growth is higher than 1.8% from a year earlier, up from 3% in early growth forecasts.
Along with RGL association data as well as various auto enterprises sales figures released in succession, China's auto market portraits of half year sales gradually clear. Car for luxury prophet, joint venture, independent brands such as comb found that car companies sales growth has become the mainstream market phenomenon.
Three of the concrete analysis, luxury brands, mercedes-benz sales to 348000 vehicles grades to catch up with audi, BMW become sales champion in the luxury car companies; China's independent brand market accounted for nearly half, in which geely automobile run China's car market by half an year grew 44% to zero; Beauty is a Korean cars in China half year sales trend related; Japanese besides Honda been falling due to oil scandal, sales growth is still the mainstream; Changan automobile become six major domestic auto group sales decline only group, one of the main reasons in joint venture plate, changan ford's sales are cliffs type fall; Legal system in China car PSA performance year-on-year growth of 8% turnaround.
Industry
Faw, dongfeng/changan jointly financed travel companies
Recently, China first Automobile group co., LTD., dongfeng motor group co., LTD., Chongqing Changan Automobile Company Limited signed mobile travel intention agreement, integrate the three advantage resources, for sure, a joint venture T3 travel service Company, the high efficiency, high quality, high safety, reliable travel service brand. This is December 1 of three parties signed a strategic cooperation framework agreement and a major ground project.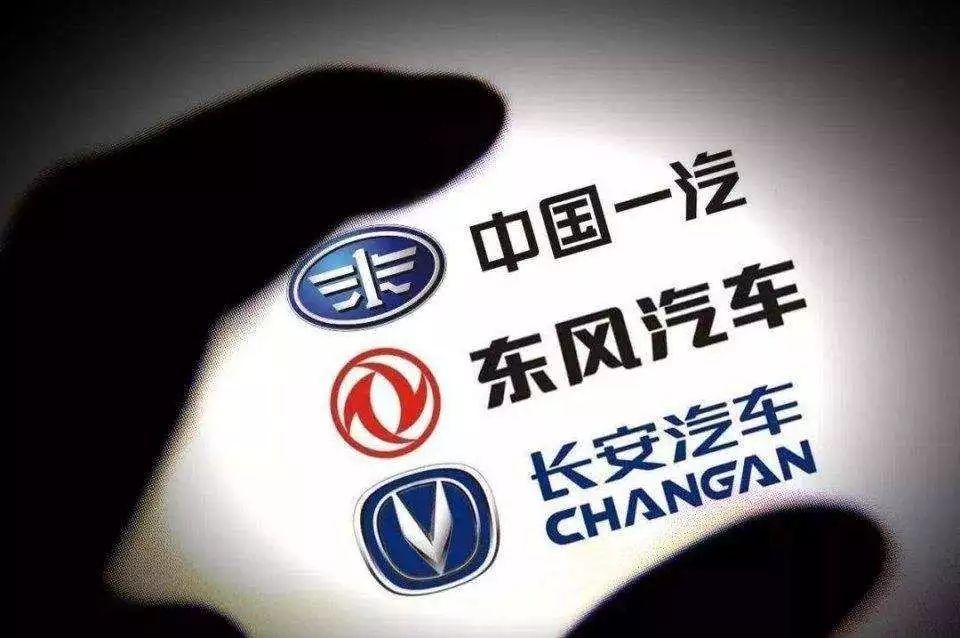 T3 travel service company, a joint venture will make full use of the three parties in the vehicle industry chain of the core resources and channels resources advantages, and introducing across the industry partners, in talent, technology, organization, capital, market and so on various aspects fully market-oriented operation, promote the business model innovation, open to industry cooperation and achieve win-win development.
Three auto enterprises to travel into the Shared areas, is a transformation for traditional auto enterprises the development opportunity, help together in the face of complex and changeable market environment, will strengthen three car companies in the position in mobile travel in emerging markets.
The international
Us tariffs on imported cars to hold a hearing or imposing a 25% tariff
12 the U.S. department of commerce, said in a statement on 19 is in the United States on imported cars and spare parts of "232 investigation" held a public hearing.
The Commerce Department said, the hearing will listen to stakeholders on imported cars and parts on whether U.S. national security. More than 40 companies from the United States, international business, industry associations, labor organization, and representatives of the foreign government will speak at the hearing. The Commerce Department will consider when relevant investigation analysis hearing speech content and received more than 2300 public opinion at present.
Government announced in late may trump on imported cars and spare parts to start "232 investigation", claims that the imported cars "weakened" the domestic automobile industry. According to American media, the survey may eventually lead to the United States government imposing a 25% tariff on foreign cars.
By U.S. lawmakers, business leaders, car manufacturers, distributors, and strong opposition from its trading partners. Lack, they argue, the U.S. government started the survey based on facts, on the basis of tariffs will damage the interests of American consumers, by trading partners to revenge, and could disrupt the global automotive supply chain and rules-based global trading system.
According to the 1962 trade expansion act section 232, the U.S. department of commerce shall have the right to import products whether damage to U.S. national security to start the survey. Trump government has according to the "232 investigation" impose tariffs on imported steel products widespread opposition from domestic and the international community.
Opel's new concept car trailer figure released new design language
July 11, according to U.S. media reports, opel has released a new concept car forecast figure, new car using new design language, is also the opel by PSA Peugeot Citroen (PSA) for the first time since the acquisition of a significant change.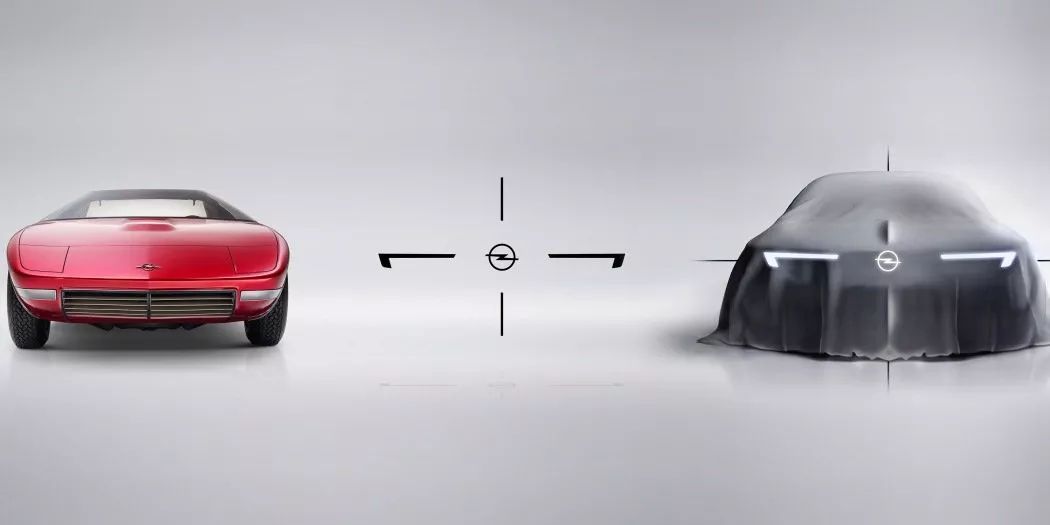 The new Concept car 2018 Brand Concept style borrowed from Frankfurt motor show in 1969 opel CD Concept car and released in 2016 opel GT Concept car. New car "Opel Compass" design concept, with the car head center of Opel logo for the axis of vertical and horizontal lines.
Opel design vice President Mark Adams, said: "the science of body proportion, concise with the outline of the appearance of the sculpture, prominent, fewer but better detail processing, is still in exploring in 2018 Brand Concept for our principles in GT Concept car. Opel's brand value has always been reveal coherence and consistency, we move on, the design style of opel, lay the foundation for the future. The design style of the future will be centered on 'been Compass."
From concept to production car also need some time, around the year 2025 is the earliest to use opel's new design language production models will be available.
Parsing the china-germany the car by China enterprise confederation marriage related to intelligent snatched from 80%
On July 9 to 10, more than ten china-germany auto industry cooperation under the two prime ministers witnessed and proudly announced, causing a global attention, remaining that not yet. In the journey of this time's visit, as many as nine cooperation related to intelligent snatched, as a key three-quarters of all car project.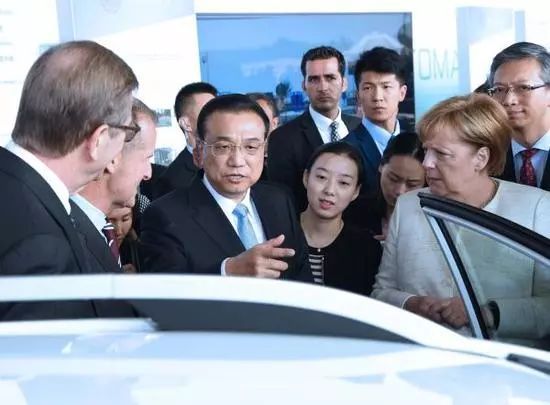 A line as a visit to Germany "finale" content, on July 10, the high-level presentation to drive a car at the china-germany automatically. The two prime ministers came to static demonstration, first to visit China and Germany 6 companies and scientific research colleges and universities cooperation research and development of three self-driving car.
Review china-germany is intelligent snatched expressed the cooperation intention, as early as this year on May 24, Germany, has introduced high-level visits and Germany are looking forward to in the years to hold another round of DE government consultation, is willing to strengthen with China in economy, trade, science and technology, broad areas of cooperation such as automatic driving, and hope that China has to provide more convenient. On June 11, China's relevant aspects in examining the Bosch automotive parts (changsha) co., LTD., also suggests that to accelerate the sino-german cooperation in the field of automatic driving. Finally after nearly a month, China and Germany, the two sides signed a cooperation agreement and memo achieved many great cooperation in the field of intelligent snatched
Companies focus on
Geely half year net profit increased to 50%, led, the future is expected to account for twenty percent of sales
Between January and June 2018, a mild increase domestic car market production and marketing situation again to maintain momentum, year-on-year growth of 4.2% and 5.6% respectively, the terminal market, once the cold shoulder. As the industry as a whole is shown slightly weak but it does have a car buck the trend, sales, profits are in half of the momentum of rapid growth.
On July 11, geely automobile holdings publishing company a profit. Content shows that as of June 30, 2018, group net profit rose 50% from a year earlier. Referring to the geely automobile in the first half of 2017 net profit of 4.34 billion yuan, geely group during the first half of this year net profit of about 6.51 billion yuan.
Have a professional analysis, geely overall profitability has increased, from the company's apparent in car plate sales growth and the increasingly highlight geely group size effect. If according to this jump in the standard calculation, geely automobile is likely in the 2018 fiscal year hit a record high, profits and to achieve company profits continue to rise for three consecutive years.