2017 auto parts industry docking and longquan investment environment seminar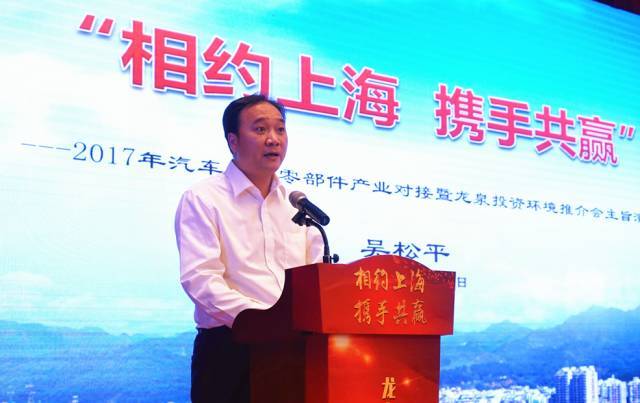 On November 14, longquan 2017 held in Shanghai auto parts industry docking and longquan investment environment seminar. Longquan, vice secretary of municipal party committee, the mayor Wu Songping led to longquan "Shouting" automotive air conditioning parts industry development, focus on developing opportunities, industry situation and investment environment and so on has carried on the introduction, to further deepen the exchanges, strengthen cooperation and seek common development. City leaders Xiong Yongjun, Ye Xueming, Luo Shilan, Chen Huifeng, shu-sheng xiong to participate in the activities.
More than 600 global auto parts and construction machinery industry leaders, experts, industry elite, longquan longquan chamber of commerce and the chamber of commerce, Shanghai and guangzhou gehua ticketmaster exhibition enterprises in areas such as delegates and guests, invited to attend.
Wu Songping in pitch sincerely invites the general merchants to dragon entrepreneurial innovation. Longquan, he says, nature, famous sword porcelain.it is zhejiang fujian and jiangxi provinces marginal region key city, with the deepening of the national regional coordinated development strategy propulsion, longquan is becoming north Yangtze river delta, south bearing the important node of hercynian area, location advantages continuously emerging, is an appropriate swim livable appropriate industry city, there is endless treasure, infinite infinite business opportunities and potential.
Wu Songping said, automotive air conditioning parts industry is the largest and fastest growing longquan, potential best backbone industry, solid industry foundation, complete industry chain, the huge sales network, strong scientific research strength, perfect service system, longquan successively has been awarded to China automotive air conditioning parts manufacturing base, national torch longquan automobile air conditioning characteristic industry base, auto air conditioning products export base in zhejiang province. At present, longquan are auto air conditioning parts billions industry developing plan, committed to building China's automobile air conditioning smart base, the world automobile air conditioning distribution base and new energy car air conditioning research and development base, development prospect is infinite.
Wu Songping said, longquan municipal party committee and municipal government will strive to build "at least, the most preferential, highest efficiency and the optimal service, the environment is the best and strongest experience" of the entrepreneurial environment, adhere to "first pillar" status, "the first preferential policy," the project "efforts to push the car air conditioning parts industry high quality high speed development, hope to the meeting for the new starting point, pass the friendship, expand cooperation, hand in hand altogether will create happy tomorrow.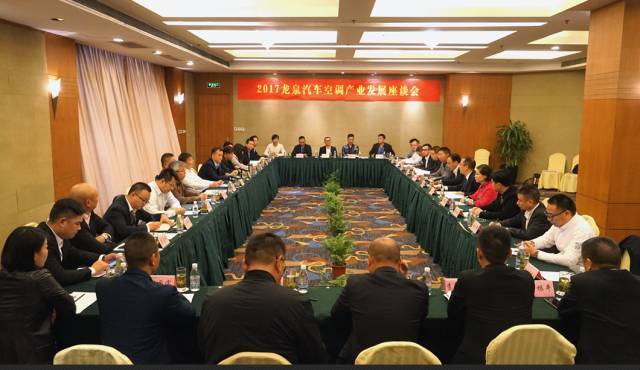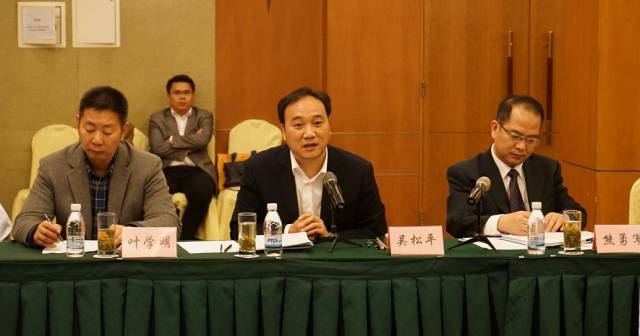 Recommendation to the meeting, also held a car air conditioning industry development seminars. RGL parts, deputy director of the association and director of base work zhen-long wang, hvac committee deputy secretary general of the China association of automobile manufacturers Yao Yi and other well-known experts and scholars at home and abroad, industry elite, have been around longquan auto parts industry and enterprises bigger and stronger, sales model, and made Suggestions on how to in the future.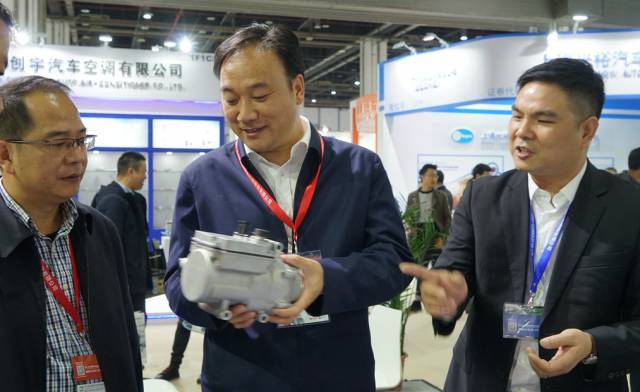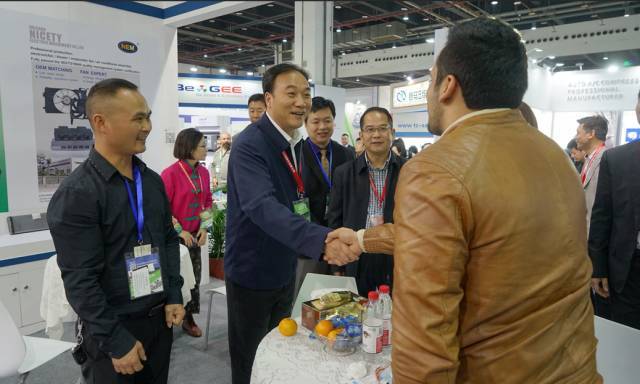 On the same day, also visited the 2017 gehua ticketmaster Wu Songping line the 15th China Shanghai automotive air conditioning and refrigeration equipment exhibition. The exhibition, longquan have 49 car air-conditioning manufacturing enterprises exhibitors, account for 1/8 of the booth area. Wu Songping and longquan participating entrepreneurs communication, detailed understanding of enterprise production, sales and research and development situation, to encourage entrepreneurs to continue to work hard, to do the product to do best. During the visit, Wu Songping don't forget to communicate with domestic and foreign businessmen, to understand their impression of longquan products, thanking them for support of longquan products, welcome them to visit longquan, invest, and carve out.
In Shanghai during the optimal moment Wu Songping also visited Shanghai information technology co., Shanghai recreation (headquarters), and other nursing home Shanghai longquan chamber of commerce enterprise.